Home
Talk

0
423pages on
this wiki
Welcome!
We are the TerraMonster Ranchers! The offical game site is TerraMonsters.comand it can also be found on Kongregate, MoFunZone , MuchGames , and Facebook !
Notice: This site is not affiliated with the developers of Terra Monsters.  While we can answer questions about the game, we have no influence over its development and if it breaks, sorry, but we can't do anything about it.  Again, we are not the developers of the game.
News
NEW GAME!! The developers of Terra Monsters are releasing a version of it for Android and iOS! It has brand new monsters and legendaries as well as features such as an ability tree. You can check out some of the new monsters in the New Monsters page. The release is tentatively planned for early June, so those of you with mobile devices should get ready. Check back here for updates on both the new mobile game and the online version.
Terra Monsters Promo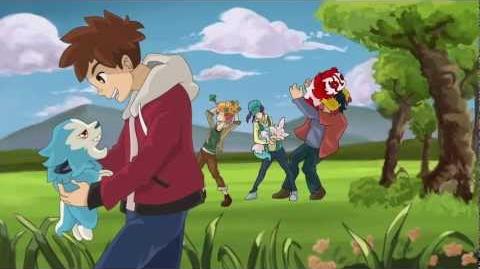 About Terra Monsters
Welcome to Terrarium! Are you ready to embark on your own journey as a Terra Rancher and join the massively multiplayer world of Terrarium? Battle through dangers of this vast world with friends and Terra Monsters by your side in search for your father who has gone missing looking for the legendary Lost City.
Terrarium has over 100 Terra Monsters to catch, train, battle, and care for. In a world where mysteries are always being uncovered and the explorable world is always expanding, the possibilities are boundless.
Carve your name into Terrarium history by earning Honor Points, discovering and capturing new and rare Terra Monsters or by becoming the ultimate Arena Champion by defeating other Terra Ranchers in the PvP Arena!
Features include:
170+ (and growing) Terra Monsters
Player-vs-Player Battle Arena
Animated battle sequences
Vast and expanding world to explore
Large community of other Players to interact with
Poll
What do you think of the upcoming mobile version of TM?
How You Can Help
The Terra Monsters Wiki is a community resource that can be edited by everyone! If you are looking for a way to help make the wiki better, we have a list of ongoing projects that you can help with. Thanks!
Administrators/Help Pages
Contacts for comments and concerns.
Wiki Founder (LunaHydreigon ingame): MeklordArmoredDragon (Busy with School)
Monster/Move Editor and Awesome Person: EarthSensei (Does not like cheese)
Wiki Programming/Page Writing/Question Answering/Vandalism Fixing/General Maintenance/Pretty Much Everything Else: Nconspicuous
EarthSensei, MeklordArmoredDragon and Nconspicuous will also answer questions about the game, wikia or anything else. Don't be afraid to post your questions in the forum or on an admin talk page.
Content
---
Wiki News
Hi everyone,

Looks like the developers of Terra Monsters have come out of their caves!  They've been…

Read more >

As you have probably noticed, we now have achievements! Contribute to the wikia and earn points to …

Read more >

Prologue:

Long ago, before humans had settled, Verdane was a huge expanse of forest. Many creatures,…

Read more >