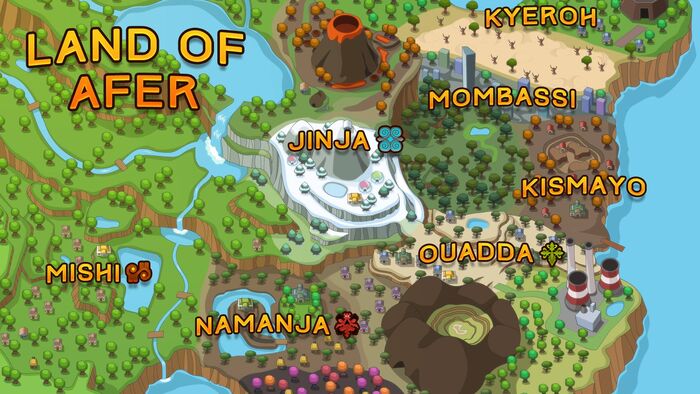 Introduction
Rid the region of evil with the help of your loyal Terra Monsters in this open world creature capturing game. Battle your way to become the champion of the Dart region while solving the mysteries of Terrarium. Are you ready for the adventure?
Features
200+ Terra Monsters to Bond with Battle and Train
Explore a Massive Open World
Amazing 3v3 Battles
Take on Friends or Enemies in PvP
Thrilling Story
Unique Terra Monsters with Passive Effects
Epic Evolutions
Unlock and Assign Hundreds of Different Moves
Locations
Monsters added/edited/excluded
Triva
Roboheckyll returned from Terra Monsters Online to Terra Monsters 2: Land of Afer as a mount.
Shadowvolt made a fateful return from Terra Monsters Online with a new design.
Multiplayer was re-introduced into the game.
Cloud was introduced into the game for people to keep their data on a server and recover or transfer it if necessary.
Ad blocker interference detected!
Wikia is a free-to-use site that makes money from advertising. We have a modified experience for viewers using ad blockers

Wikia is not accessible if you've made further modifications. Remove the custom ad blocker rule(s) and the page will load as expected.